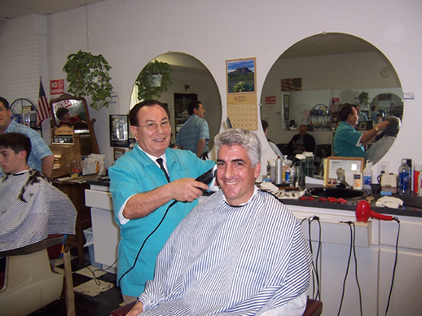 Tony Castellano
A master barber for sixty plus years, Tony joined us at Checkmate in the summer of 2006.
A native of Sicily, Tony has truly practiced barbering around the globe. He spent many years as barber-stylist aboard luxury liners with Holland America Lines. And more recently, he owned and operated International Barber Shop on Henderson Blvd. from 1985 to 2005.
Tony works every Friday and Saturday . Tony is always happy to serve new customers and the many loyal clients he has served for years.