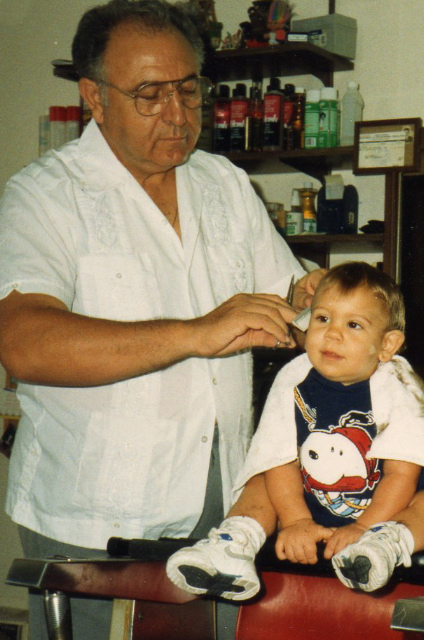 Frank Cacciatore
He first started working in South Tampa barber shops in 1965. And, just eight years later, my father, Frank Cacciatore opened Checkmate Barber and Styling Salon in February, 1973, after acquiring the Zayre Plaza Barber Shop from Hugo Sanchez.
That first shop was situated in Zayre Plaza on the corner of Gandy Blvd. and Manhattan Ave., where I joined Dad in 1980.
We stayed in that location for what was a total of 22 years.
In 1995, with the redevelopment of the Zayre property, we moved the shop to its present location at 3431 South West Shore Blvd.
Sadly, Dad passed away January 12, 2006, but his beloved business continues in his steadfast tradition as a "friendly neighborhood barber shop, where everyone is welcomed."
We hope to see you soon.
— Angelo Cacciatore