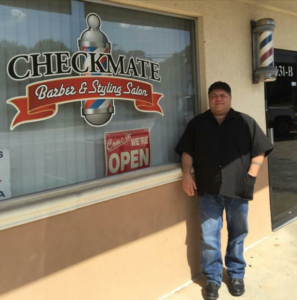 Anthony Cirella
Anthony is a Tampa native. A Roffler trained master barber-stylist, he was the owner, operator of Celebrity's Hair studio on Armenia Avenue for nineteen years.
He joined us in the summer of 2015 and has his station at the rear of Checkmate. Anthony has a loyal following of clients and always welcomes new clients.
He is the only barber at Checkmate who accepts appointments, but also welcomes walk-ins. When not cutting hair he enjoys fishing and boating and attending local high school football games.